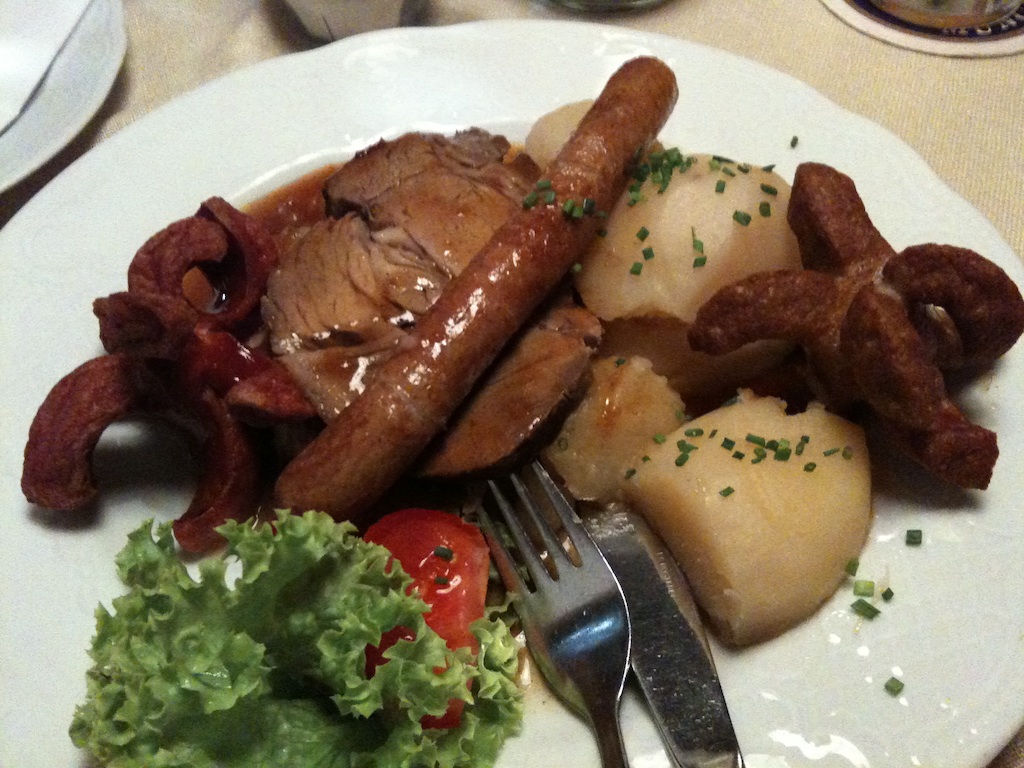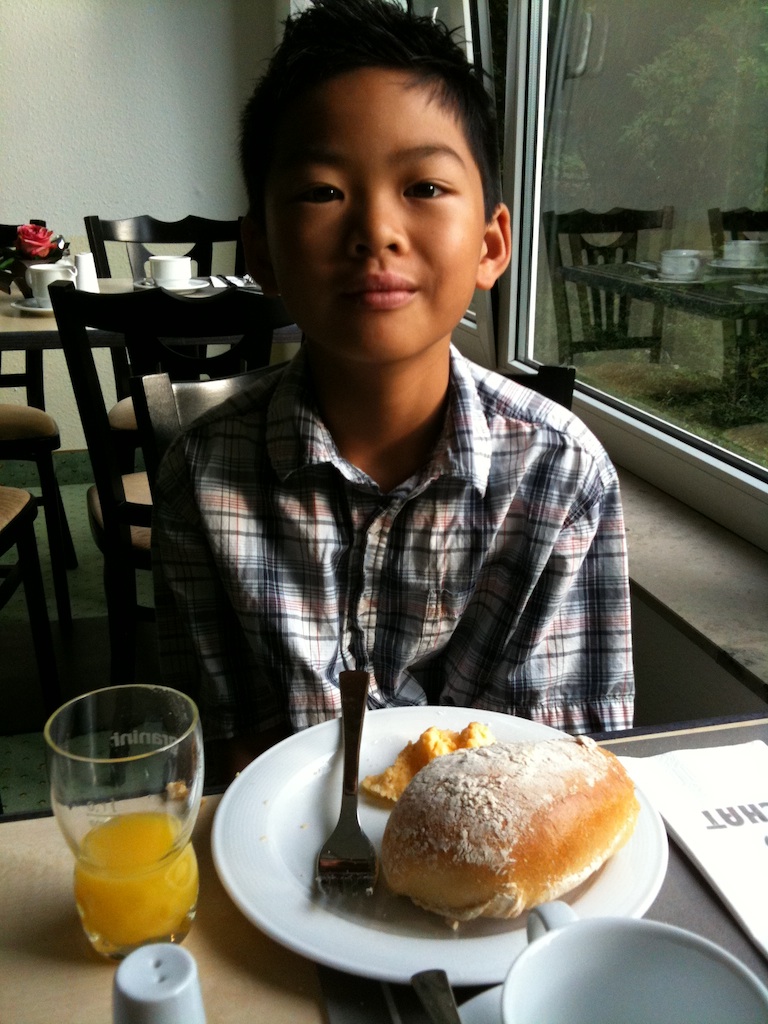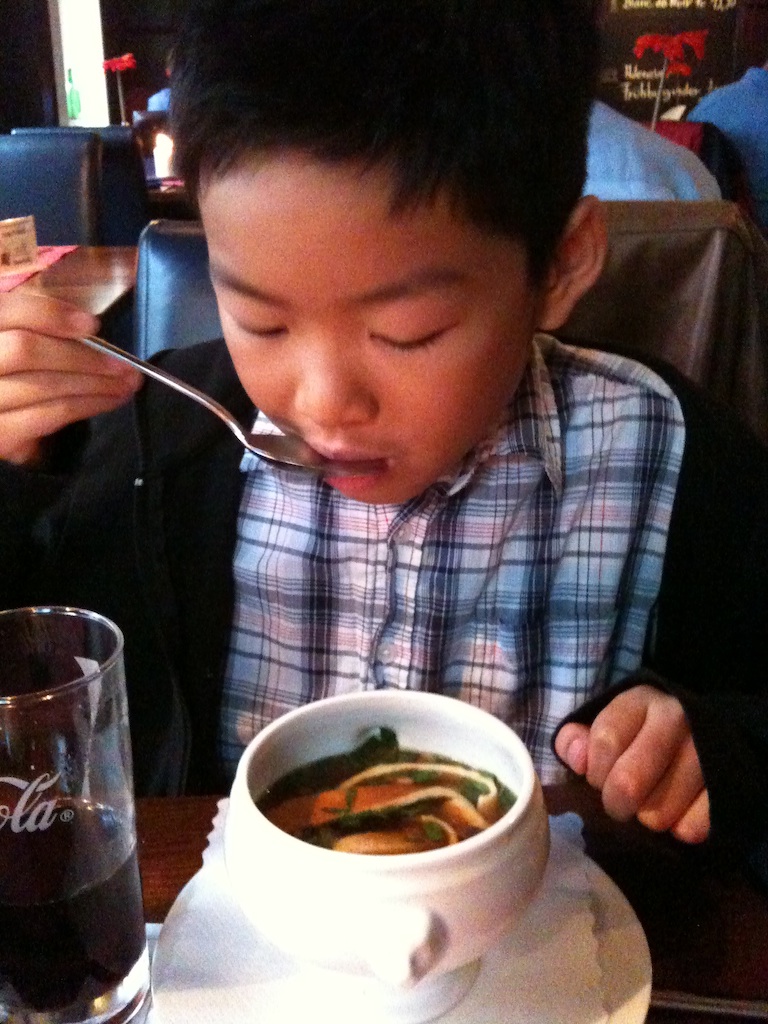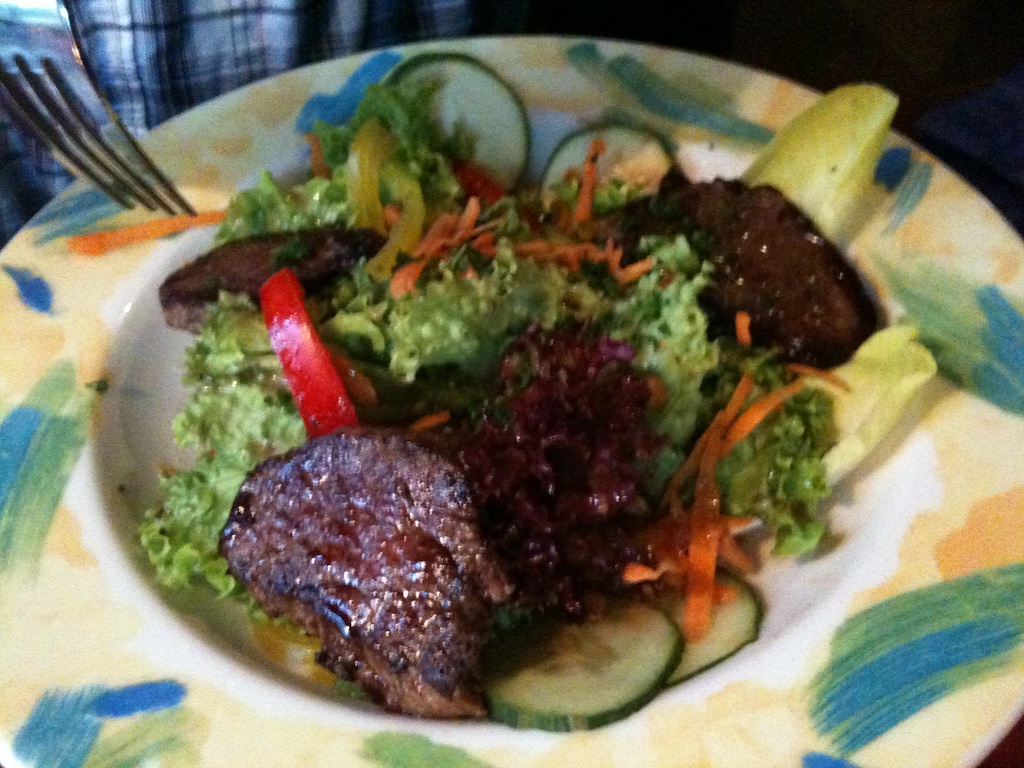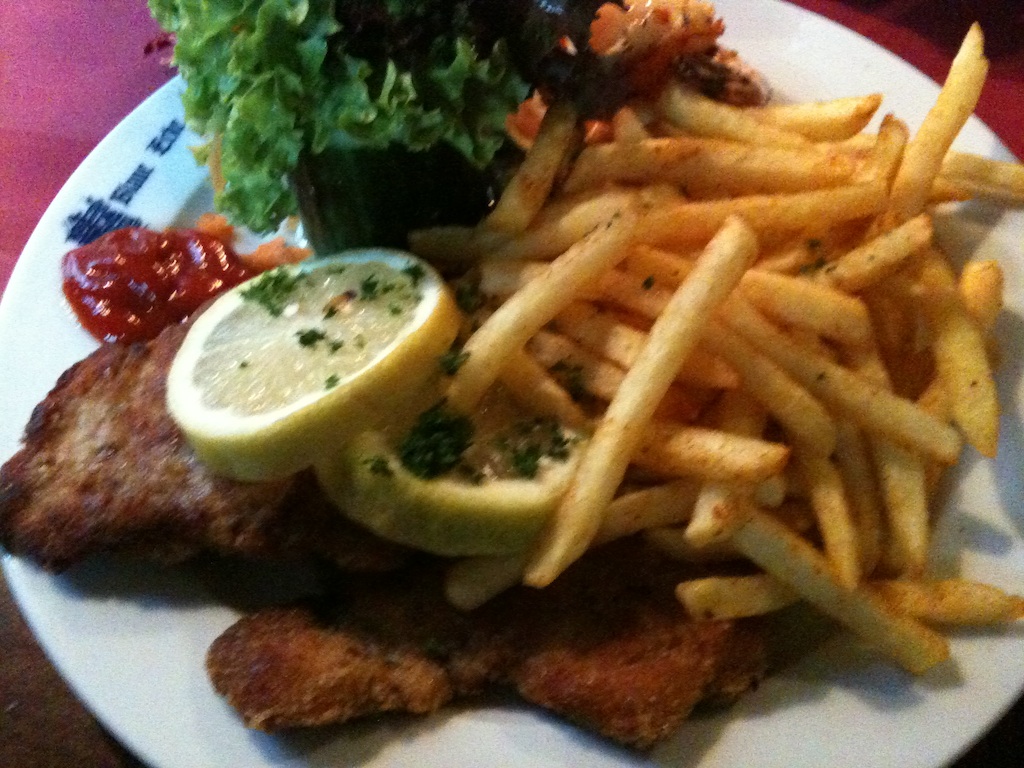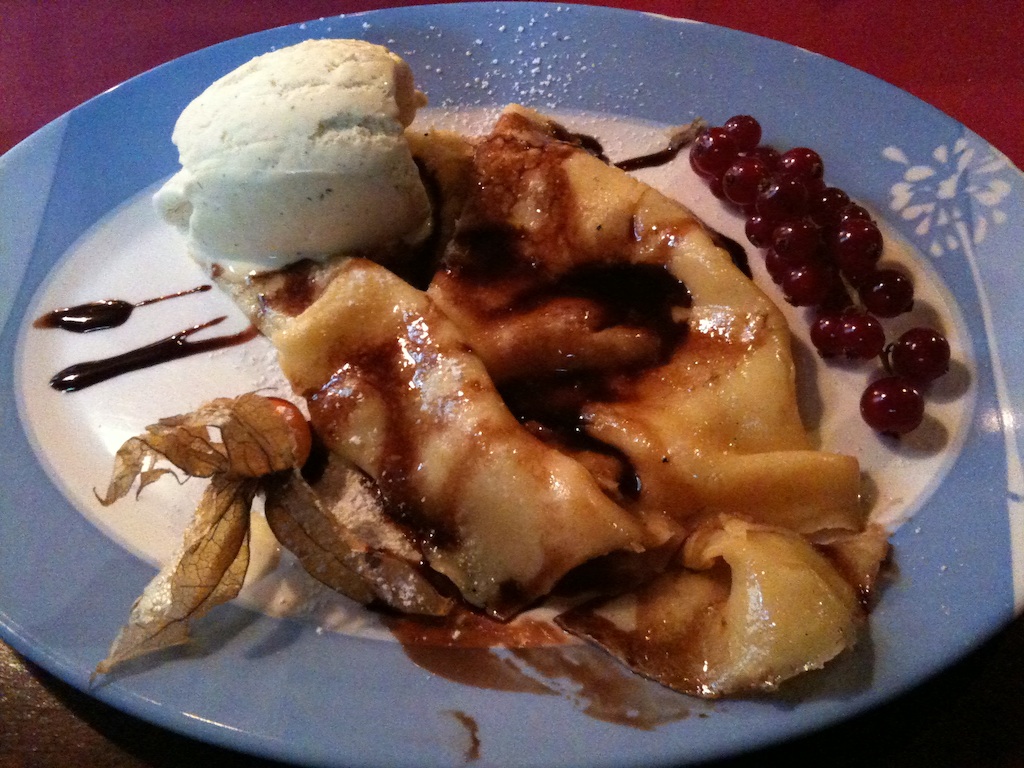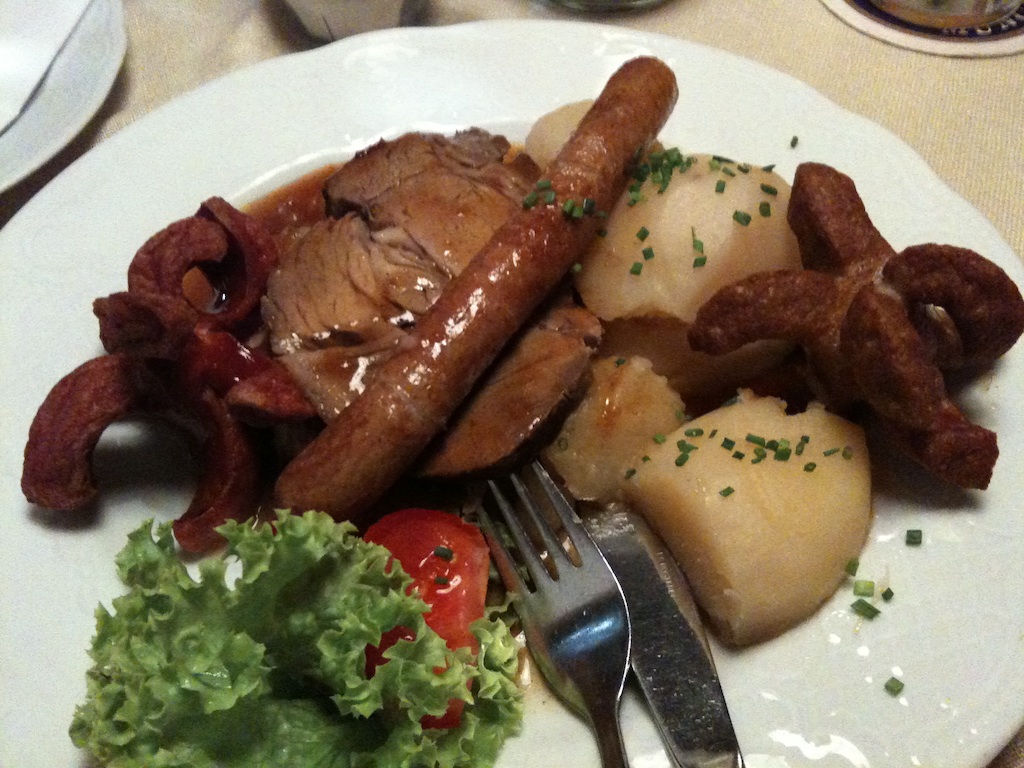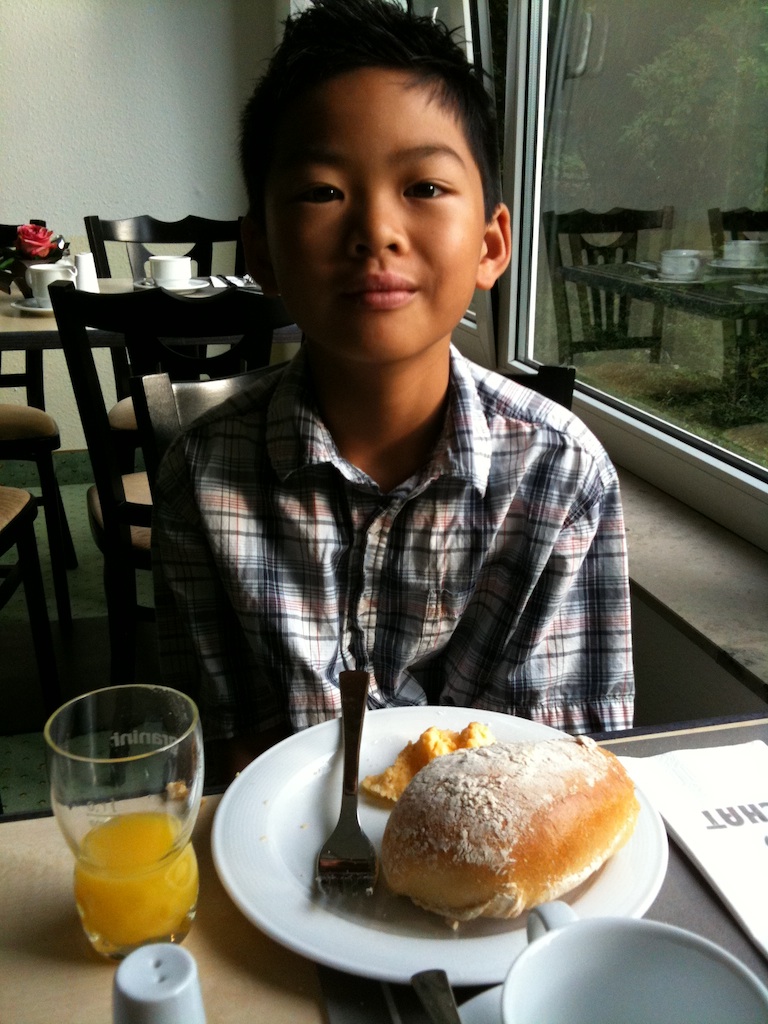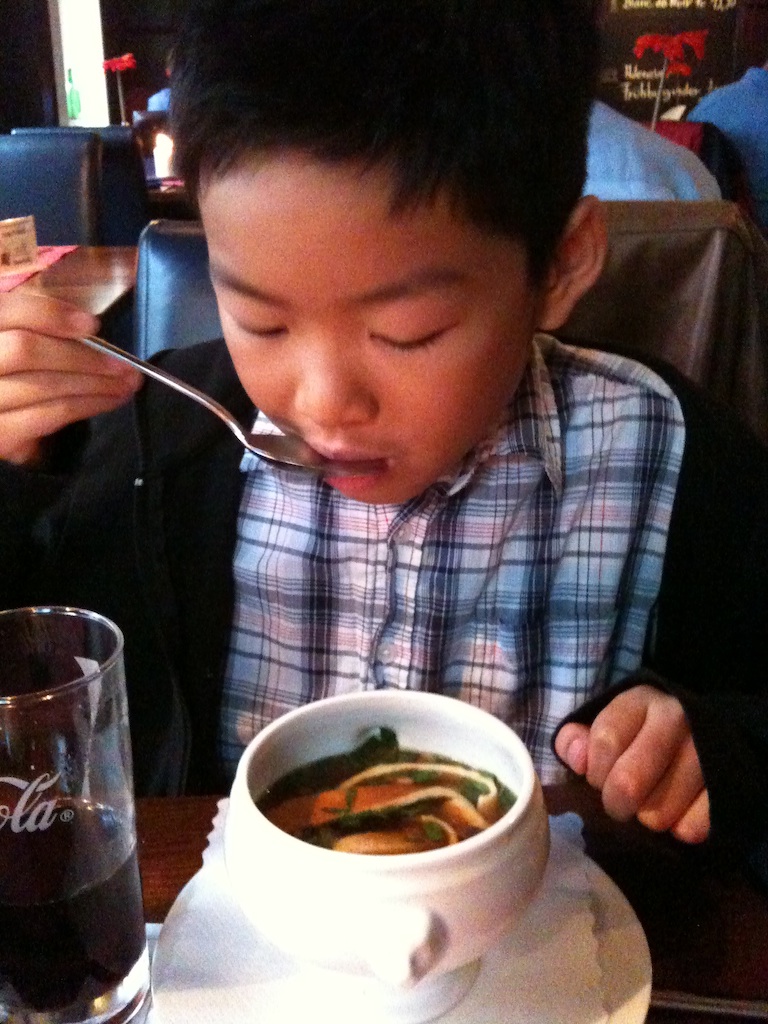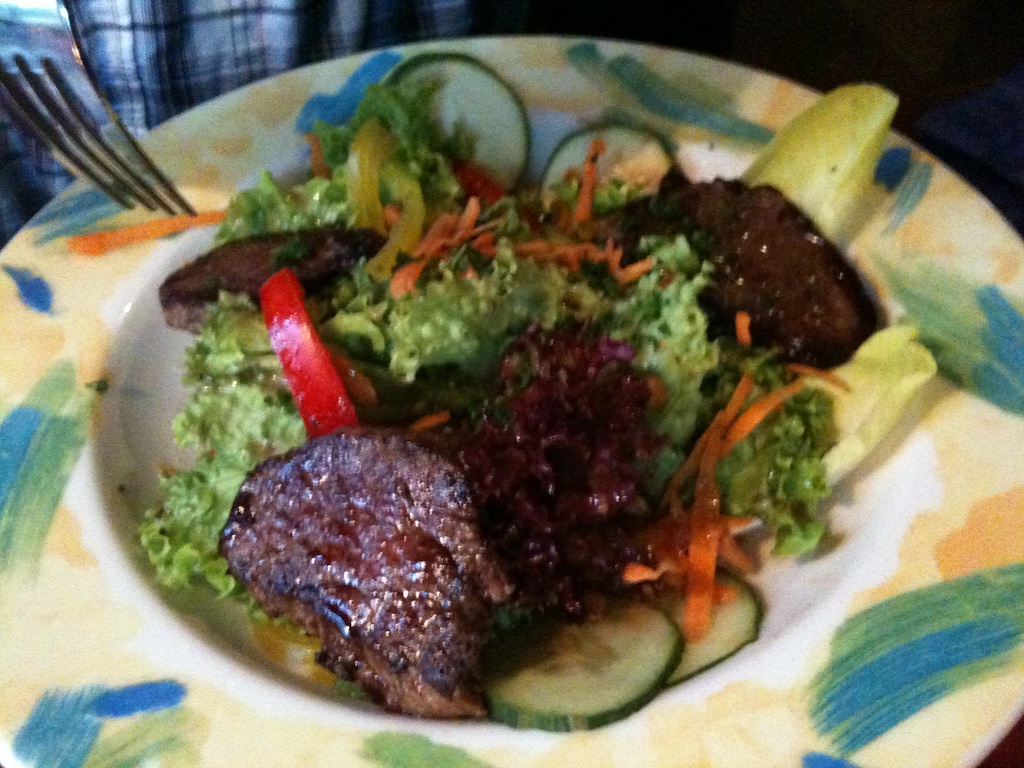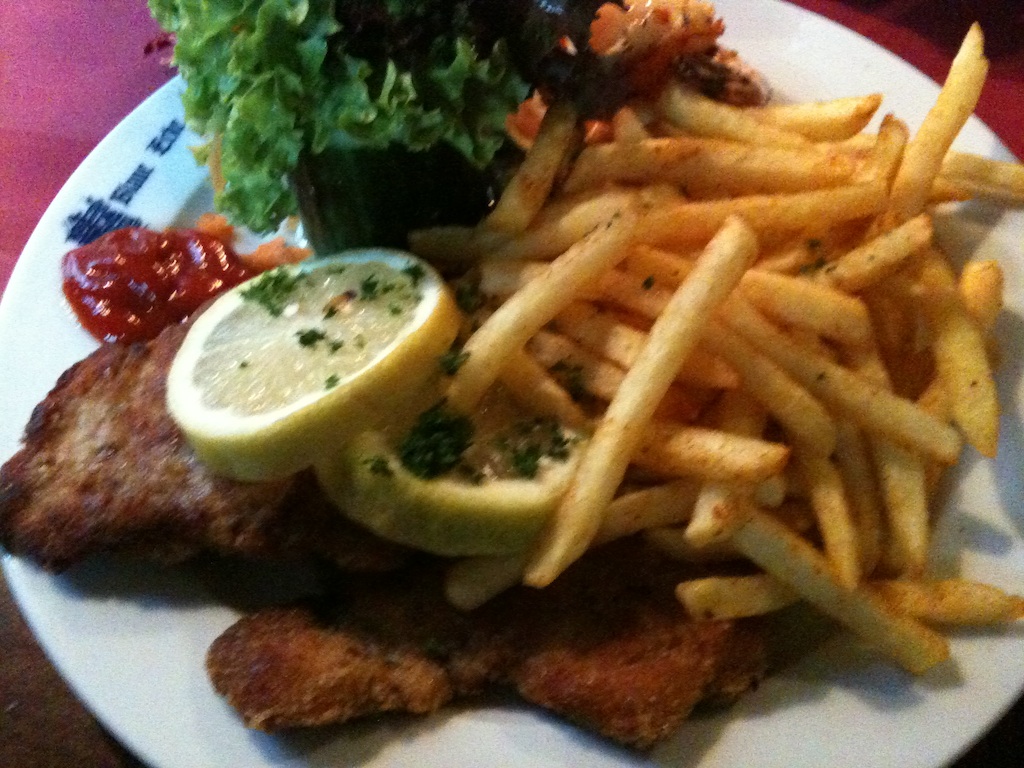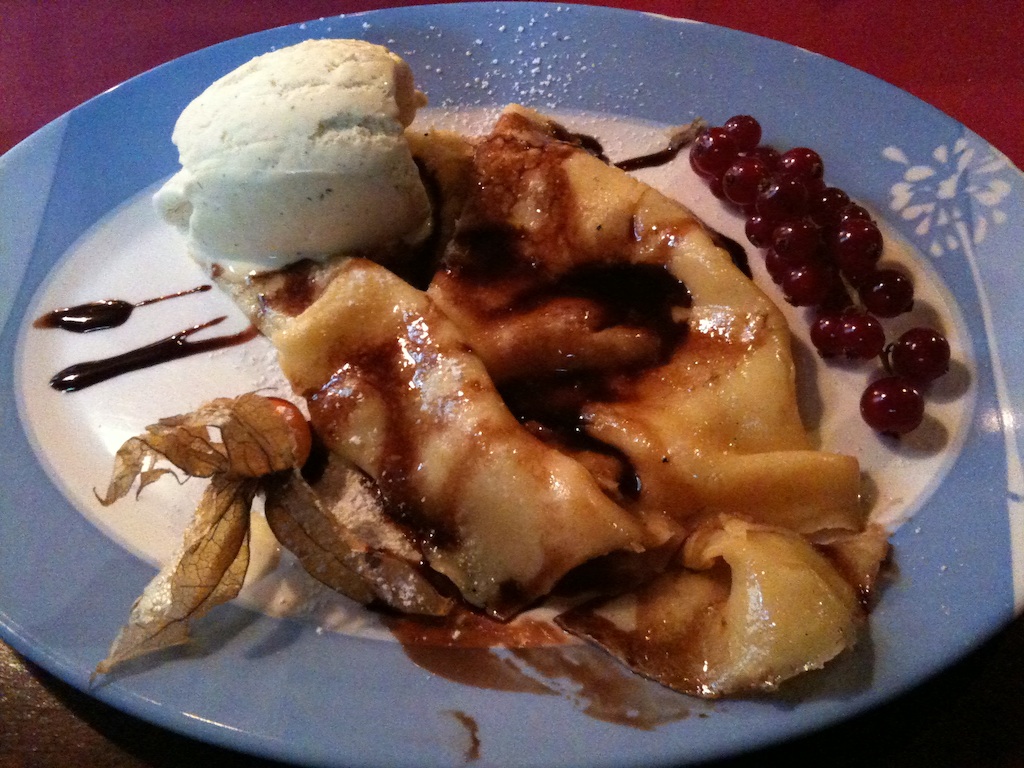 I'm trying to save usage on the iPhone International Data plan so I don't go over my allotted 50mb. Instead of posting them from the iPhone, I'll just post them in a batch using the computer. Here's what they are:
Dinner at Hotel Alpenstuben in Schwangau: They called it a "Farmers Plate" or something like that.
Breakfast at Achat Hotel in Stuttgart.
The next three pics are from dinner at Blaue Ecke Hotel Restaurant in Adenau. This one is another beef soup that Kyle really liked.
The boy's surf and turf. He gave me the surf and ate the turf.
My dinner. Viennese Schnitzel (Veal Cutlet)
Dessert. Crepe and Vanilla Ice Cream, plus misc berries. That was so good.